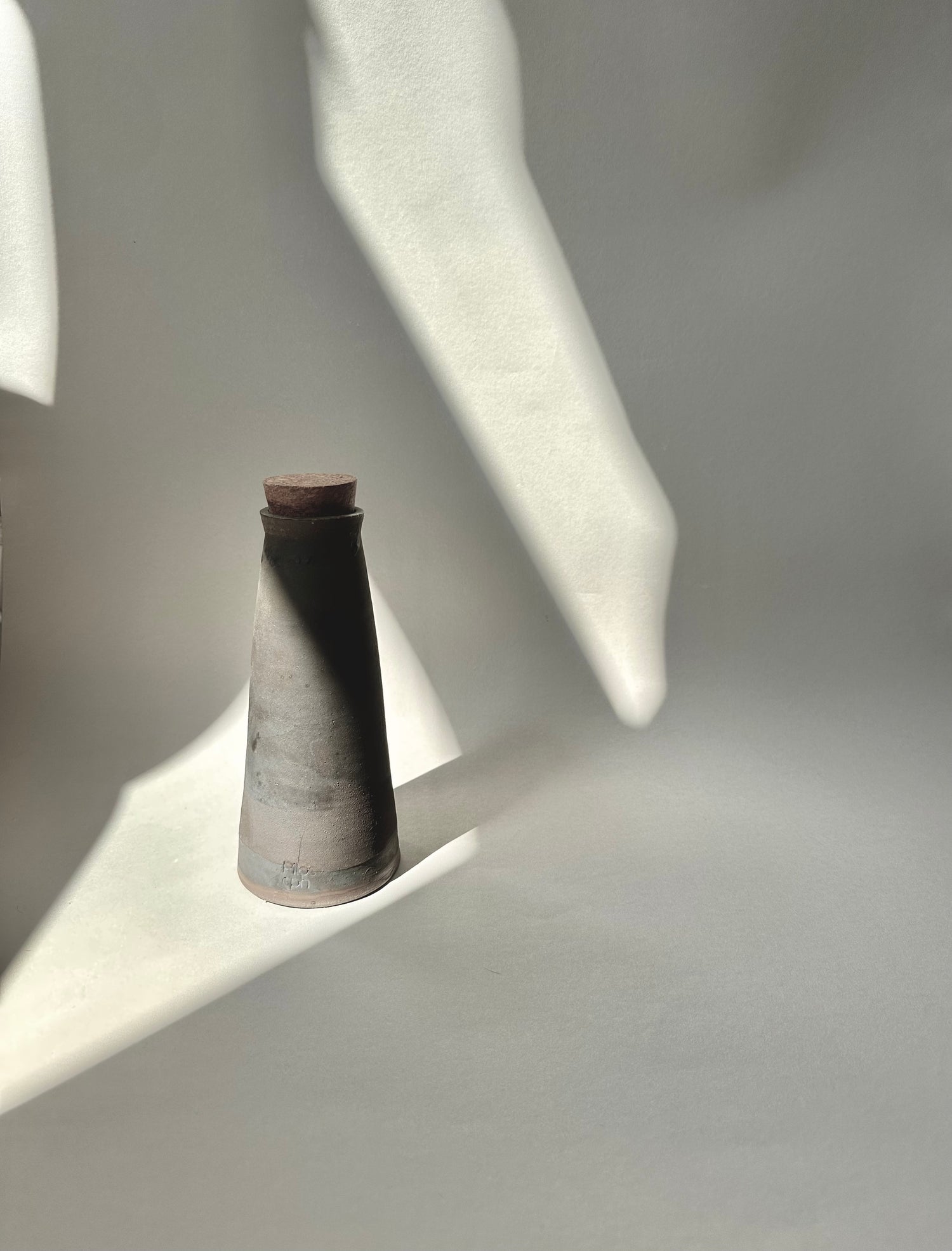 Terms and Conditions
GENERAL INFORMATION

Pilos cph
Griffenfeldsgade 13b, 2200 Copenhagen N
CVR: 43544292
PHONE: + 45 5390 1039
EMAIL: hello@piloscph.com
Established in 2022

TERMS AND CONDITIONS
Welcome to Pilos cph. Here you will find relevant information about terms and conditions when shopping at piloscph.com.

PURCHASING PRODUCTS
When you purchase products on piloscph.com, you must fill in your personal information such as name, address, and payment details. Please note that a purchase made on piloscph.com is not binding until we have accepted your purchase. You will receive an email confirmation of your order. Please note that this is not the final order confirmation. The order is not accepted until it is approved and the items are registered in our warehouse. You will then receive an order and shipping confirmation.If you have any further questions, please feel free to contact us at hello@piloscph.com.

PAYMENT
At Pilos cph, you can pay with VisaDankort, Visa, Mastercard, Visa Electron, American Express, Maestro, American Union, Shop Pay, Apple Pay and Google Pay.

SHIPPING IN DENMARK
Shipping is free within Denmark for orders over 499,-, under 499,- the shipping price is from 30,- (excluding Greenland, Faroe Islands) to your nearest post office or mailbox. You can also pick up your order - without shipping costs - at our store in Copenhagen. Your order can be picked up during the store's opening hours: Wednesday-Friday 12-17.30 and Saturday 12-16 at the store on Griffenfeldsgade 13b, 2200 Copenhagen N.

SHIPPING WORLDWIDE
piloscph.com ships worldwide. For all international shipments, you choose the shipping method and the costs will appear on the order confirmation before you pay.

DAMAGED PACKAGES
The goods are insured during transport, and we ask you to check the contents of the package upon receipt. If the package and/or the contents are damaged upon receipt, please notify us within 24 hours of receipt so we can get the item's costs refunded. We are responsible for goods that have been damaged during transport. We will replace the item or return the price if the item is no longer in stock.

DELIVERY TIME
If you order before 12:00, we will do our best to send your order the same day. In case of delays with the shipping company, Pilos cph cannot be held responsible.

Delivery time guidelines:
Denmark 1-4 business days
Scandinavia approx. 1-6 business days
Europe approx. 2-5 business days
USA approx. 5-10 business days

RETURNS POLICY
You have the opportunity to return or exchange your order within 30 days of purchase unless it is a custom order. Personalized products with engraving or inscription cannot be returned. If you want to return an order, the original invoice must be presented. Your return package can be sent or returned to our store at the following address:

Pilos cph
Griffenfeldsgade 13b, Kl.
2200 Copenhagen N
Denmark

Please note that we expect the products to be returned in the same condition as when they were purchased. Used, damaged items or products that show signs of wear and tear will not be accepted. It is the customer's responsibility to ensure that the goods are in the same condition as at the time of purchase. If your order is damaged upon delivery to you, please contact us at hello@piloscph.com as soon as you notice it. Once we receive your package and the items are approved, we will return the order amount to your account or the gift card used for the purchase.
Items of a certain size or fragility picked up at our store at Griffenfeldsgade 13b, Copenhagen N must also be delivered personally to the store.
Classes purchased at Pilos cph can be refunded within 24 hours of purchase, after which the reservation and payment are binding. After the 24-hour deadline, we do not offer refunds for courses. Canceled courses are not refundable, but you will receive a voucher for a new course.
Gift cards, including gift cards for a ceramic course, are valid for 5 years and cannot be refunded or exchanged.

RETURNING A GIFT
If you have received a gift that was purchased at Pilos cph and you wish to return the product, we can exchange it for another product of equal value. The gift cannot be exchanged for cash. Gifts that are personalized with engraving or inscription cannot be returned.
Products purchased in our physical store in Copenhagen can be returned within 30 days and exchanged for another product or a gift card, no refund.
Sale items cannot be returned or refunded. Courses purchased at Pilos cph can be refunded within 24 hours of purchase, after which the reservation and payment are binding.
Canceled courses are not refundable, but you will receive a voucher for a new course.

GIFTS
At Pilos cph, we will wrap your products for free. Just write it in the comment field when purchasing a product, and the it will be wrapped as a gift. If you want the order shipped directly to the recipient – simply enter their address.

GIFT CERTIFICATES
At Pilos cph, it is possible to buy gift certificates that can be used in our online and physical store. When your order is confirmed, you will receive an email with the gift card, which you can print, or you can choose to visit the store and pick up a physical gift card. The gift card is valid for five years from the purchase date. It is possible to use some of the money and save the rest for later. In this case, you will receive an email with the remaining value. Gift cards, including gift cards for a class, cannot be refunded or exchanged for cash. 

CERAMIC CLASSES
Your purchase is binding, and it is not possible to change courses once you have purchased a place in one of our courses.If your course is canceled, you have the option to receive a gift card for purchasing a new course or getting your money back.Courses can be refunded within 24 hours after you have purchased the course; after this point, your purchase is binding.

COMPLAINTS
We hope that everyone is satisfied – if not, please contact us at + 45 5390 1039 on weekdays between 10:00 and 15:00 or send us an email: hello@piloscph.com. Complaints does not apply to errors, damage, or wear caused by incorrect use, lack of maintenance, or ordinary wear and tear.

COOKIES
piloscph.com uses cookies to optimize the website and make your visit as easy as possible. A cookie is a small file that the website stores on your computer. The cookie identifies your computer, not you as a person. The cookie's task is to notify the website when you return as a visitor. The cookie does not compromise security, and you have the right to disable the function in your browser at any time.